Leicester Car Regas Specialist
We offer a mobile car air conditioning service from diagnostics, re-gassing, A/C service and repairs to supply and fitting of compressors and condensers.
WE COME TO YOUR HOME OR WORK
We are based in Leicester and serve clients throughout the local and surrounding areas, offering a fully mobile service to make life as simple as possible for YOU!
We are specialists in automotive air conditioning systems and can offer very competitive prices on all automotive air conditioning parts and repairs. Please note on initial inspection any system that is found to be empty, will require pressure testing with oxygen free nitrogen before the system will be re-charged with refrigerant. This is to ensure that there are no signs of leakage. If the system indicates a leakage, the leak will need to be located and repaired prior to re-charging the system.
SupaKool provides service and repairs to all make of cars and vans air conditioning systems (including Electric/Hybrid vehicles)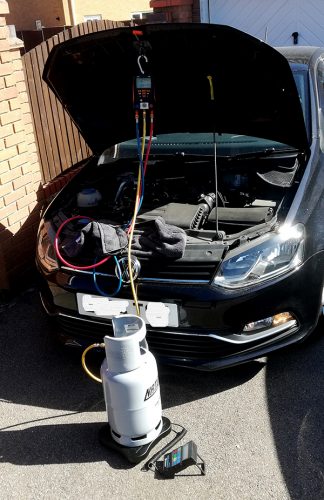 Fully qualified F-gas & IMI Technician.
It is against the LAW and bad practice to recharge/re-gas the system with a leak present.